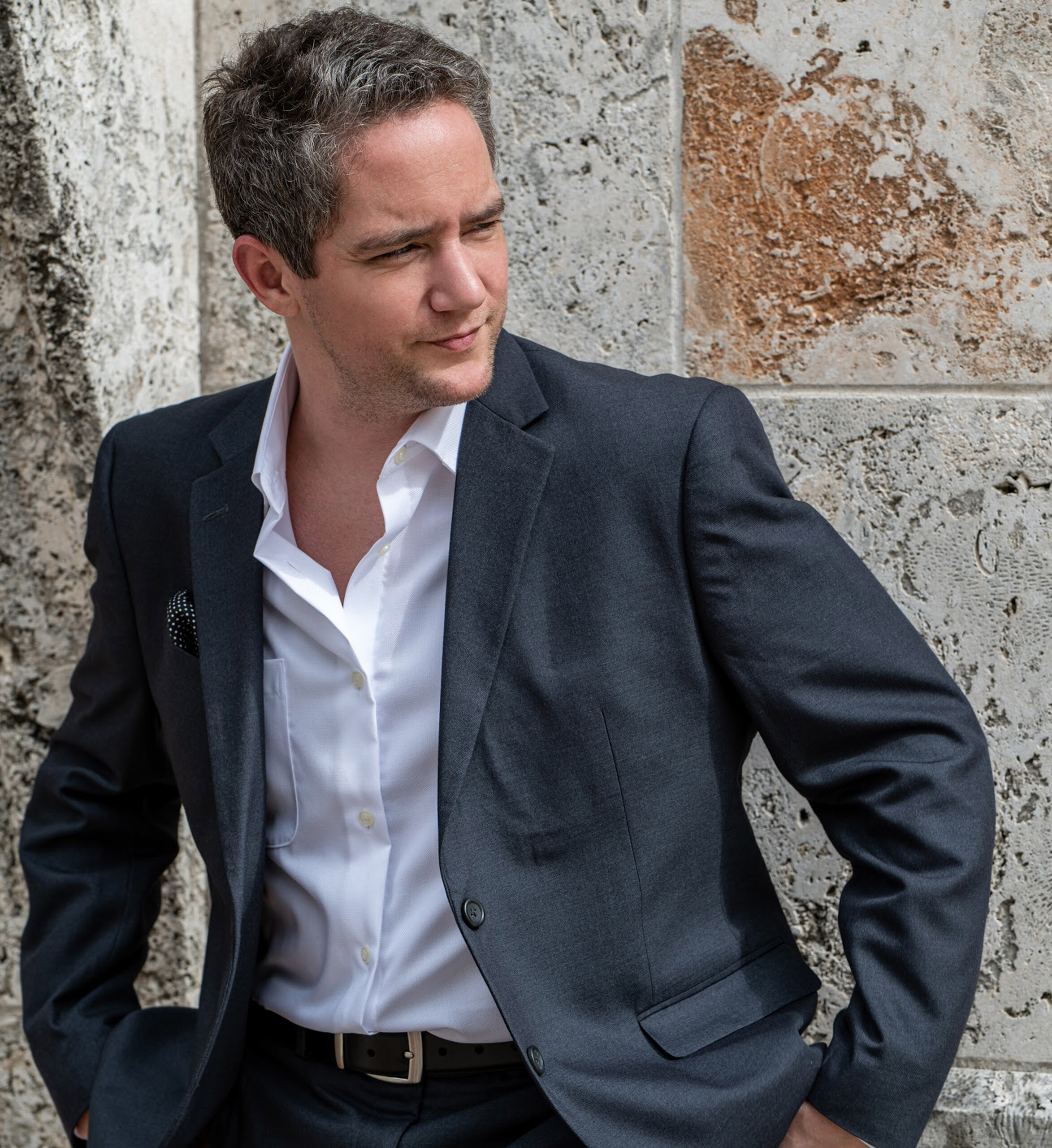 As a bandleader, performer, pianist, and singer, Danny mesmerizes the crowd with his engaging charisma and command of the stage. Now in residency at PLAYERS CIRCLE every Monday evening at 7pm, each week Danny with his trio creates a different show: The Very Best of Sinatra, The Cole Porter Songbook, The Bobby Darrin Songbook, The Music of Cole Porter, The Music of the Gershwin's, The Frank Sinatra Songbook, Broadway show tunes, Unknown Love Songs, The Music of Hoagy Carmichael, and more.
This fantastic entertainer, along with singer/drummer Patricia Dean and Bassist Scott Smith never misses the opportunity to connect with his audience and always leaves them on their feet wanting more, from supper clubs to concert halls to the intimate stage of Players Circle.
When he turned 16, his father gave him a Harry Connick Jr. CD, and Danny fell instantly in love with singing and interpreting the Great American Songbook, and later discovered bebop and modern jazz. Soon after, he realized that being a musician was what he wanted to do for the rest of his life.
After spending some time at Berklee College of Music, Danny returned to Southwest Florida and began gigging full time in the region, most notably leading a group with great trumpeter Dan Miller (Harry Connick Jr., Wynton Marsalis, Tom Jones, and Woody Herman) at Ellington's Jazz Club on Sanibel Island.
Danny has performed and recorded with David "Fathead" Newman, The Brubeck Brothers, Jimmy McGriff, Sweet Georgia Brown, Jimmy Norman, Harry Connick Jr. bassist Neal Caine, and tenor saxophonist Jerry Weldon, as well as the great tenor saxophonist Lew Del Gatto, a 30-year veteran of NBC's Saturday Night Live band who performs as a regular part of the Danny Sinoff Quartet most Saturdays at The Roadhouse Cafe in Fort Myers, FL.
Danny's vocal influences include Harry Connick Jr., Frank Sinatra, Bobby Darin, and Tony Bennett. His piano influences include Oscar Peterson, Wynton Kelly, Barry Harris, Bill Charlap, Mulgrew Miller, Benny Green, David Hazeltine, and Jeb Patton.
Danny has performed in New York City at The Cutting Room, Smoke, Triad, Minton's, The Alhambra Ballroom, as well as the Syracuse Jazz Festival, the Adirondack Music Festival, and the Sun Coast Jazz Classic in Clearwater, FL.