Players Circle Board of Directors & Players Circle Theater has a three-fold mission
To create a home for a variety of theater employing an ensemble of professionals; to become an outlet for community involvement in the arts; and to enrich, educate and entertain our community with classes and performances – Players Circle Board of Directors
We intend to fulfill that mission as a nonprofit organization that operates in a fiscally responsible manner and keeps its programming accessible to all.
Players Circle Board of Directors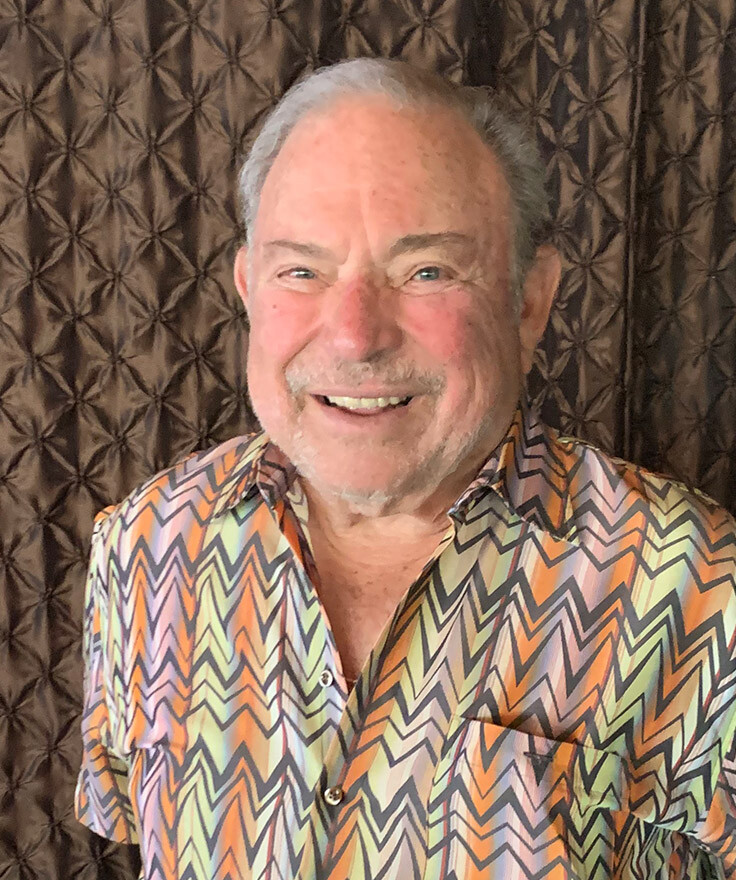 Dr. Gerald Laboda
Retired Oral Surgeon residing and working in Lee County since 1965.
Chair of Fort Myers Redevelopment Agency Board of Advisors for CRA, past Chair of FT Myers Community Hospital, SWFL Regional Medical Center, Vice-Chair of Advisory Board of Stonegate Bank, President of American Association of Oral and Maxillofacial Surgeons and Chair Florida Repertory Theater.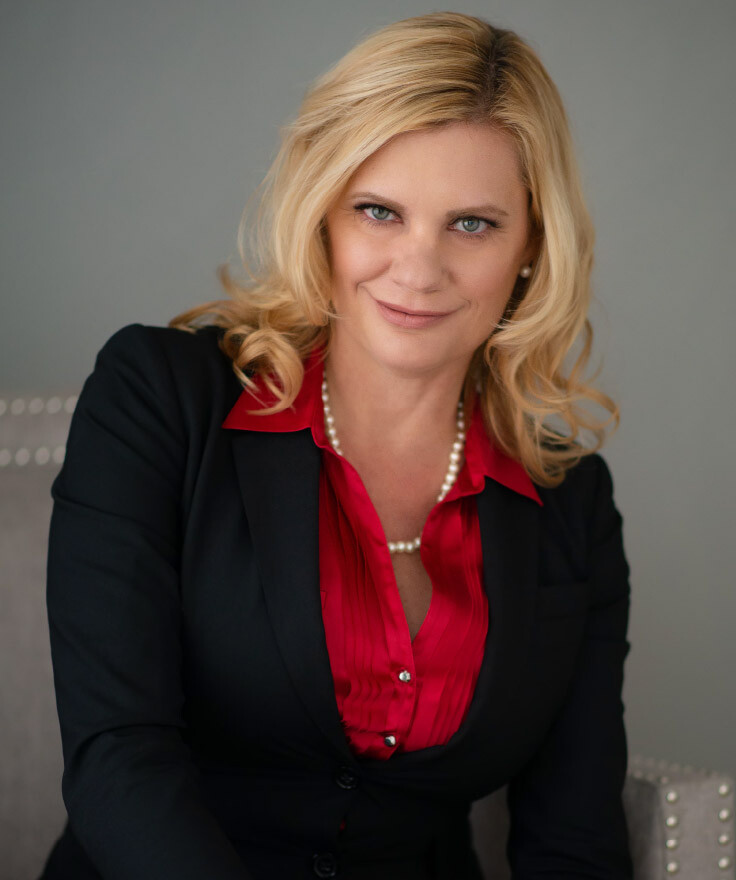 Denise Wheeler Wright
An attorney who has been practicing law for over 25 years, primarily representing employers with compliance issues and disputes with their employees.
Recently she founded Wright Mediation, Inc. and currently is a full-time mediator of all types of civil disputes, workplace investigations. Denise also conducts workplace investigations.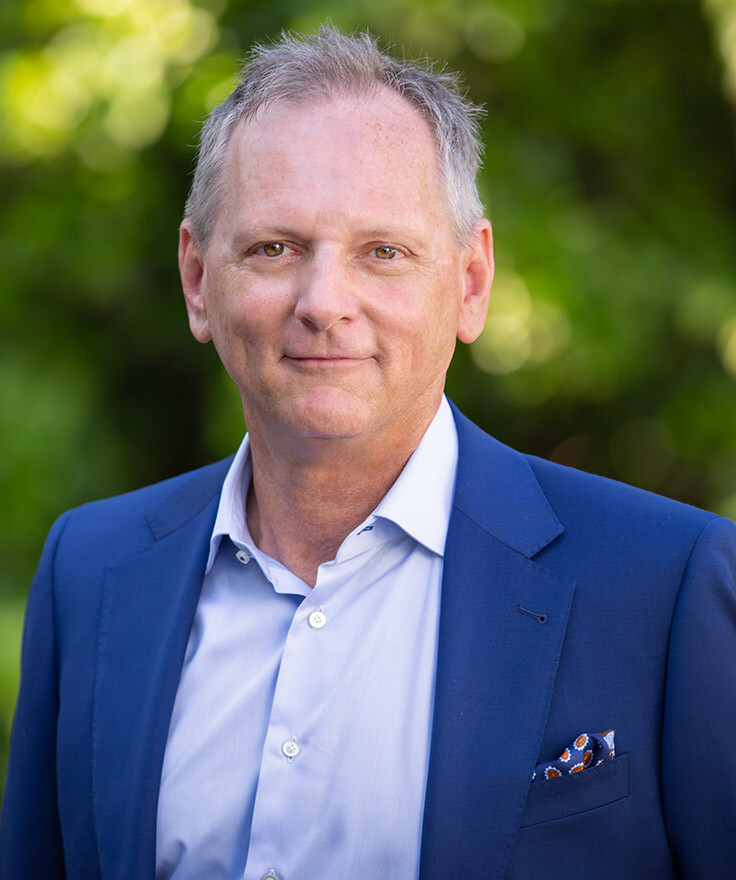 David Wright
David Wright is Senior Vice President of Residential Lending based in the Library Way location on Sanibel.
David joined the Bank in 2008 to create and lead the residential lending division. Prior to joining SanCap Bank he held leadership positions several financial companies. He holds a bachelor's degree in Economics from The University of Michigan. David is active in the community and presently serving on Players Circle Theater's board of directors. In the past he served on the Sanibel-Captiva Islands Chamber of Commerce, Ding Darling Wildlife Society and F.I.S.H. board of directors.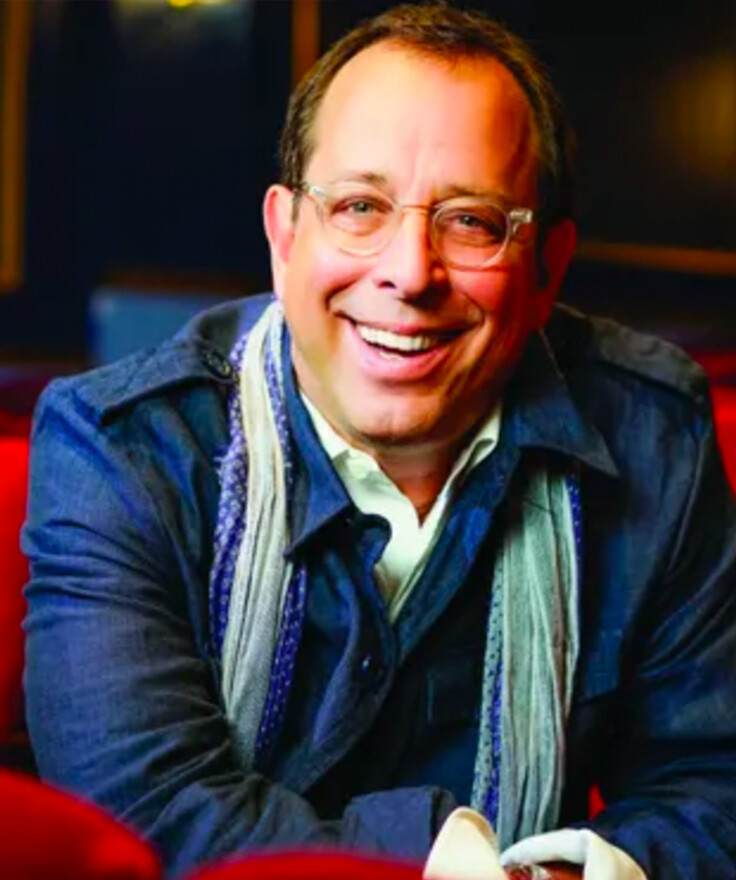 Robert Cacioppo
Players Circle Artistic Director and Co-Founder
Players Circle Board of Directors
Artistic Director of Players Circle Theater, was honored by the Florida Professional Theaters Association with the Richard G. Fallon Award for Excellence in Professional Theater for his tenacity, vision, passion, and leadership for his work of creating professional theatre in the state of Florida over the past 35 years.
Other honors: Gulfshore Business Magazine as One of the Top 40 Influential Leaders; The News-Press's 125 Influential Local Leaders in the past 125 Years; Angel of the Arts Award for Arts Organization Leader of the Year; Men and Women of the Year by Gulfshore Life Magazine. As co-founder and Producing Artistic Director of Florida Rep in from 1998-2018, the theater received nine glowing reviews from The Wall Street Journal, called "One of America's Top Repertory Theater."
Robert directed over 200 professional productions and is a member of SSDC. Selected New York credits include: Hamlet at the Judith Anderson Theater on Theater Row, Our Town and Hair at Queens Theater in the Park, and One Flew over the Cuckoo's Nest at Town Hall.
Carrie Lund Cacioppo
Co-Founder, PRODUCING Director, and Actor of Players Circle Theater
Players Circle Board of Directors
Co-Founder Producing Director of the Players Circle Theater, previously Associate Producer and ensemble member of Florida Rep, which she co-founded in 1998.
Carrie founded professional theater on Sanibel Island, opening the Pirate Playhouse in 1984 and has since that time produced and starred in over 100 productions, notably the one-woman show Erma Bombeck, At Wit's End and in all nine of the Wall Street Journal reviewed live shows at Florida Rep. She received a distinguished citizen award in 1987 and a lifetime achievement award in 1997 from the Sanibel-Captiva Chamber of Commerce; Florida Weekly 2011 Best Actress and 2012 Power Women of Lee County. She also served as a theater faculty member at FGCU for three years. Some of her favorite roles were in Becky's New Car, Tribes, Clybourne Park, August Osage County, Other Desert Cities, Enchanted April, To Kill a Mockingbird, Noises Off, The Tale of the Allergists Wife, Rumors, All My Sons, I'm Not Rappaport, The Last Night of Ballyhoo, Same Time Next Year, House of Blue Leaves, Cocktail Hour, God Of Carnage, Sylvia, You Can't Take It With You, and Dancing at Lughnasa, Private Lives regional premieres of Heartsong, Last Romance, and Miracle on South Division Street. Carrie earned a BFA of Acting and Directing from Ithaca College and hails from Erie, PA.
John Biffar
Players Circle Board of Directors
CEO Dreamtime Entertainment, producer of award-winning commercials, documentaries, national series, and feature films.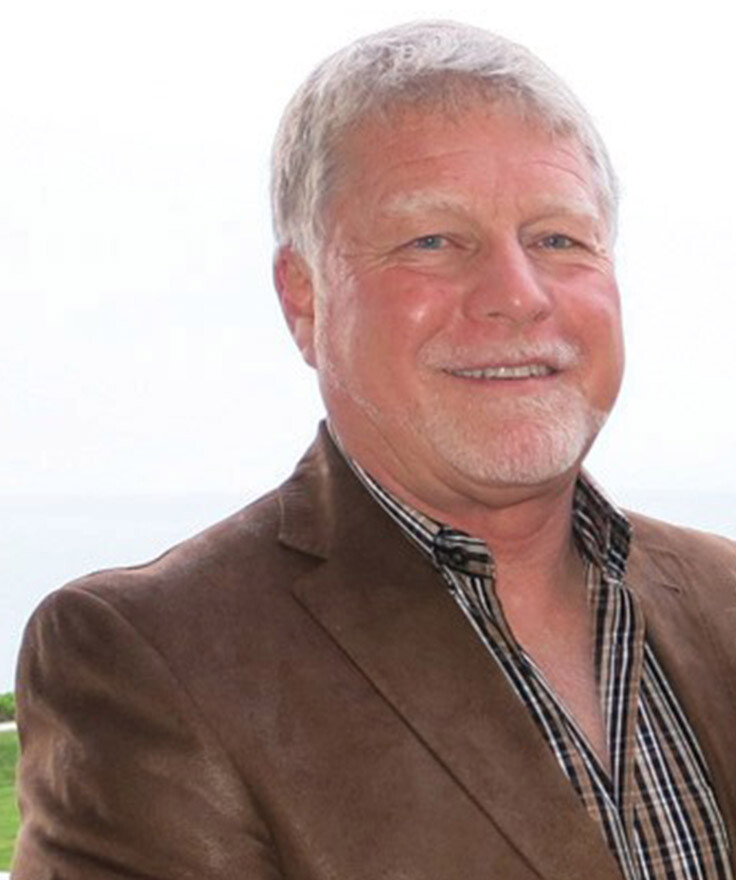 Jon Finstrom
Players Circle Board of Directors
President and CEO of Florida Marina Clubs Management, LLC, President, CEO of The $599 Car Store, LLC, Managing Member of Riverbend RV Resorts of North Carolina, LLC.
Past and present not-for-profit affiliations: ARTS for ACT, Edison Ford Winter Estates, Barbara B. Mann Performing Arts Hall, Naples Neighborhood Clinic, Multiple Sclerosis Society of SW FL, The Nature Park and Learning Center. Jon has lived in Ft Myers since 1986.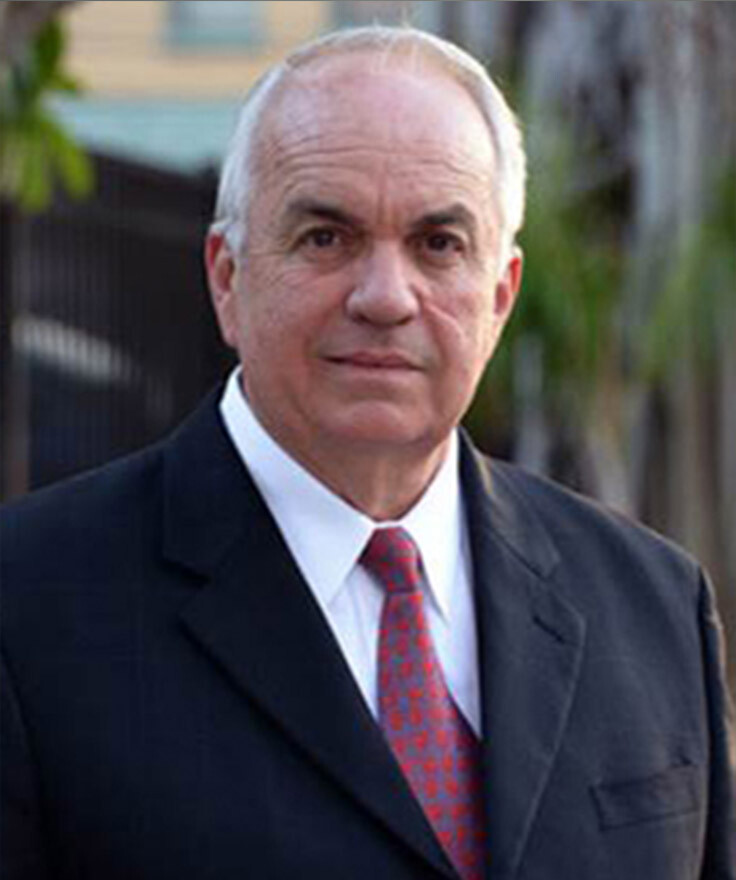 Edwin Bruce Strayhorn
Players Circle Board of Directors
Edwin Bruce Strayhorn is a native Floridian, born and raised in Fort Myers, Florida.
He graduated from Fort Myers High School and Stetson University. He received his Juris Doctorate from Stetson College of Law in 1977 and was admitted to the Florida Bar as well as the United States District Court, both Southern and Middle Districts, the same year.
After service as a Special Assistant State Attorney for the Twelfth Judicial Circuit and the Twentieth Judicial Circuit, he joined the firm of Strayhorn & Strayhorn, which was founded in Fort Myers in 1915 by Mr. Strayhorn's grandfather and great uncle, Guy M. Strayhorn and Leonidas Y. Redwine.
Mr. Strayhorn has been actively involved with both Southwest Florida and the City of Fort Myers growth. Mr. Strayhorn presently serves as Chairman of the Fort Myers Housing Authority Board, on which he was originally appointed in 1988.
During his service on the Housing Authority, the Authority acquired a $20 Million HOPE VI Grant partnering $20 Million of Federal funds with over $60 Million in private funds to permit the public housing in the City previously known as Michigan Court to be demolished and replaced with up-to-date code compliant new 150 unit assisted living facility, as well as a 400 unit public housing incorporating tax credit development in addition to 300 additional tax credit apartments replacing outdated HUD developed Section 8 and private developer projects. In the 1980's Mr. Strayhorn assisted in the initiation of the Downtown Fort Myers Property Owners' which was instrumental in obtaining Lee County Judicial and Administrative Departments in the core of the City of Fort Myers and was involved in the required City actions to ensure Lee County expanded its Administrative and Judicial Center in its present location.
Mr. Strayhorn also served on the Downtown Management Corporation Inc. which furthered business recruitment and retention, and implemented revisions to building regulations in Fort Myers. Furthermore, he assisted the City in acquisition of parcels for the City of Palms Park located in the core of downtown and represented the Boston Red Sox Florida division in its initial years in spring training and the move from Winter Haven to the City of Fort Myers.
Mr. Strayhorn has been active with numerous other Southwest Florida activities including serving on the Lee County Planning Advisory Committee, the Lee County Industrial Development Authority, on the charter board of the Lee County Public Schools Foundation, on Lee County School System Desegregation Task Force, on the Lee County Affordable Housing Task Force, Charter Member of Leadership Lee County, Charter Member of Horizon Council and on numerous committees regarding annexations and resolutions of development permit issues.
He has previously served as President of Business People United for Political Action, Director of the Edison Pageant of Light, Edison/Ford Home Advisory Board, State Director of the Florida Cattlemen's Association, Charter Member of the Lee County Horizon Council, Director of Lee Memorial Hospital, Inc. and Director of Fort Myers Rod & Gun Club.
· He is the recipient of the Southern Christian Leadership conference Humanitarian Award.
· He has served as a Member of the United States Senate Right-of-way Advisory Committee
· He has served on the United States Federal Judicial Nominating Commission
· Served the American Cancer Society as co- founder of the Lee County Cattle Baron's Ball.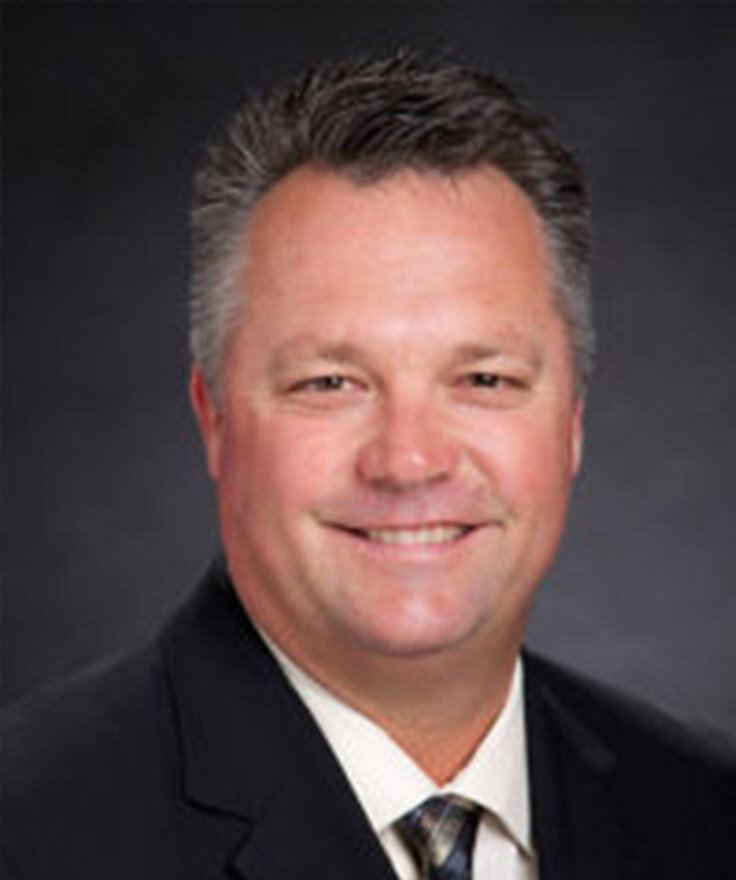 Howard L. Wheeler
Players Circle Board of Directors
Howard L. Wheeler, II is the President and Owner of Chris-Tel Construction in Fort Myers, Florida. A fourth generation Floridian, Howard attended Tice Elementary, Lee Middle School and graduated from Riverdale High School in 1984.
Since he was a child, Howard worked for his family in the construction business. From a pushing a broom when he was five years old to assisting the masons at age 10, Howard certainly learned a thing or two about hard work. After years of working for the family business, Howard applied and took the State of Florida General Contractor's test and passed. He was only 19 years old at the time and quite possibly the youngest person to date to receive his GC license in Florida. At age 22, Howard left the family business and started his own construction management company, Chris-Tel Construction. Since 1989, Howard has been at the helm of the firm building some of the most recognizable and iconic structures in Lee County.
In 1993, Howard began taking classes to become a private pilot and in 2014, he became more serious about flying and took the required classes and lessons to acquire his pilot's license. Howard is certified in Single Engine Land (SEL) and Multi-Engine Land (MEL), Complex and High-Performance Aircraft Certification and holds his Instrument Rating Certification.
Aside from his private pilot's license and certification, Howard has his NAUI Certified Open Water Diving License and has previously held a license in Real Estate, his Series 7 and his Insurance and Variable Annuity License.
Howard is no stranger to giving back and is a strong advocate with deep roots and a personal connection to Fort Myers and Lee County. He fully realizes that businesses in Southwest Florida are only as strong as the communities they come from. Having built his business literally one brick at a time, he is a strong believer in charitable contributions. Howard has donated his time, effort and finances towards admirable causes throughout Southwest Florida and statewide. He is currently a board member for the Foundation of the Lee County Schools, a previous board member for the Florida Repertory Theater, and was appointed by Governor Rick Scott to serve as a member of the Florida Housing Finance Corporation. Howard is also a member of community organizations such as the Real Estate Investment Society (REIS), the Associated Builders and Contractors Gulf Coast Chapter, the Lee Building Industry Association and Horizon Council and has sponsored countless events for the PACE Center for Girls, the Boys and Girls Club of Lee County, Florida Gulf Coast University, the Lee County School District and the Uncommon Friends Foundation to name a few.
Howard currently resides in Fort Myers, Florida with his wife Connie.
YOUR DONATION WILL MAKE A DIFFERENCE
Make a Donation
"A donation to Players Circle Theater is an investment in our community and our vision of putting theater at the heart of public life. Learn more about ways to give and exclusive benefits for our donor family of individual and institutional supporters."
About Players Circle Theater
The Players Circle Theater was developed by veterans of the Southwest Florida theater movement, Carrie Lund Cacioppo and Robert Cacioppo.
They are prominent faces of theater in Lee County for over 35 years, having started Lee County's first professional theater on Sanibel Island and the Florida Repertory Theater, named "One of America's best regional theaters" by The Wall Street Journal. Players Circle Theater is a professional black box theater providing Broadway-level entertainment.
Carrie Lund Cacioppo
CO-FOUNDER, PRODUCING DIRECTOR, AND ACTOR OF PLAYERS CIRCLE THEATER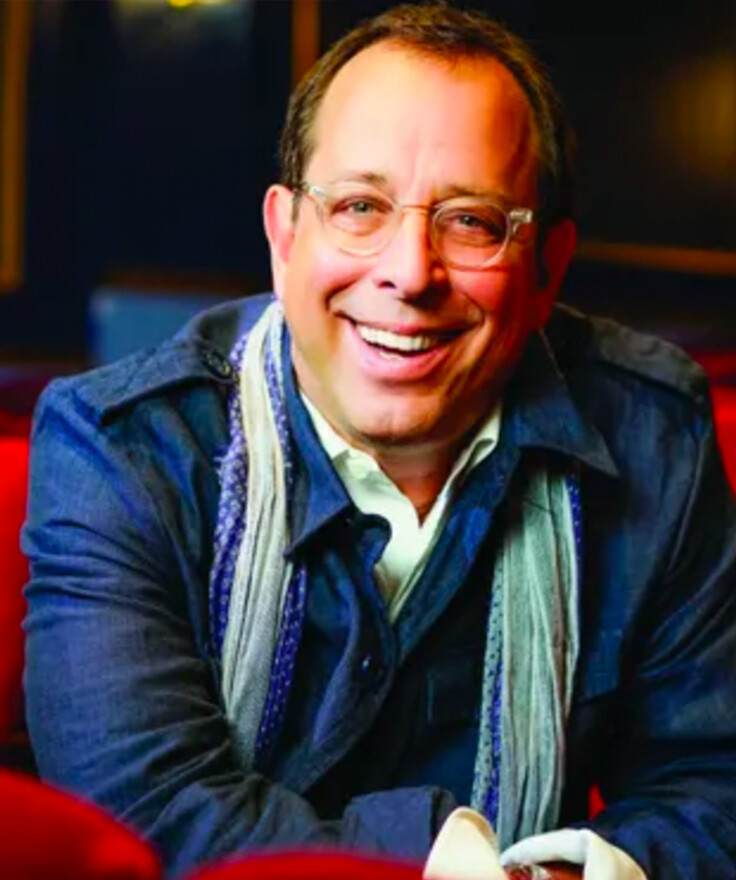 Robert Cacioppo
PLAYERS CIRCLE ARTISTIC DIRECTOR AND CO-FOUNDER