Players Circle Theater Staff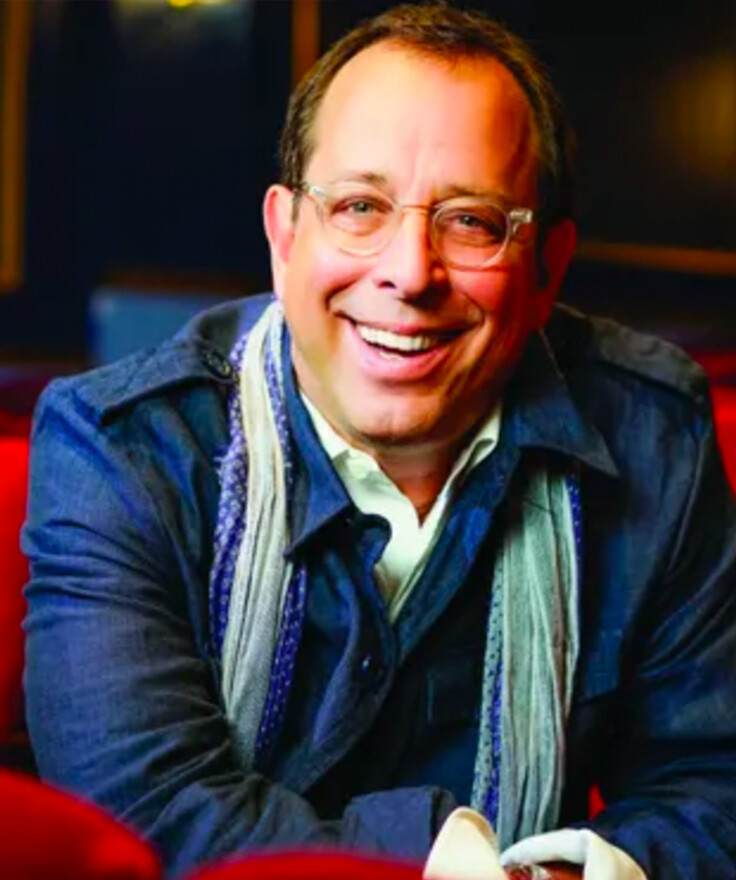 Robert Cacioppo
PLAYERS CIRCLE Theater STAFF

Players Circle Artistic Director and Co-Founder
The Florida Professional Theaters Association honored Robert Cacioppo, Players Circle Producing Artistic Director, and Co-Founder with the Richard G. Fallon Award for Excellence in Professional Theater for his tenacity, vision, passion, and leadership for his work of creating professional theater in the state of Florida.
Other honors: Gulfshore Business Magazine as one of the Top 40 Influential Leaders; The News-Press's 125 Influential Local Leaders in the past 125 years" and the recent "130 People of Influence" in Fort Myers; Angel of the Arts Award for Arts Organization Leader of the Year; Men and Women of the Year by Gulfshore Life Magazine. Founder of Florida Repertory Theater under his leadership, it received nine glowing reviews from The Wall Street Journal, being called "one of America's top Repertory Theaters" multiple times.
Selected Florida Rep directing credits include over 85 productions since founding the company in 1998: Fascinatin' Gershwin (which he also wrote, conceived, and directed. Performed in Florida Rep's inaugural season and in January through March of 2015), Vanya and Sonia and Masha and Spike, Murder at the Howard Johnson's, Clybourne Park, Social Security, Miracle on South Division Street, Camping with Henry and Tom (which inaugurated the ArtStage Studio Theater in 2012), Red, August: Osage County, 2010's nationally-acclaimed production of You Can't Take It with You, Boeing–Boeing, The Last Romance, A Funny Thing Happened on the Way to the Forum, The Rainmaker, Greetings!, Tuesdays with Morrie, To Kill a Mockingbird, A Soldier's Tale (with Southwest Florida Symphony in 2003), Proof, Company, Over the Tavern, Over the River and Through the Woods, I Love You, You're Perfect, Now Change, The Last Night of Ballyhoo, Breaking Legs, Inherit the Wind, and Noises Off (1998 inaugural production and in 2010). Selected New York credits include: Hamlet at the Judith Anderson Theater on Theater Row, Our Town and Hair at Queens Theater in the Park, and One Flew over the Cuckoo's Nest at Town Hall. He is a proud member of SDCS (Stage Directors and Choreographers Society)
​
Robert's favorite direction is home, where he happily lives in Fort Myers with his wife, actress/producer (and co-founder of Players Circle), Carrie Lund. They are the proud parents of Matthew and Julia, who appear to be happy, healthy, and wise.
Carrie Lund Cacioppo
PLAYERS CIRCLE Theater STAFF
Co-Founder, Producing Director, and Actor of Players Circle Theater
Co-Founder, Managing Director and Actor of Players Circle Theater, Co-Founder, Associate Producer of Florida Rep Theater in Ft Myers, FL 1998 to 2018 and founded the Pirate Playhouse professional theater on Sanibel Island, in 1984 until her move to Ft Myers in 1998.
After Carrie received a BFA of Acting and Directing from Ithaca College, she initiated services for the visually and hearing impaired that received international attention as Resident Artist at the Pittsburgh Playhouse. She served as Company Manager and acting member at the American Ibsen Theatre in Pittsburgh, PA, and Managing Director for the Player's Circle at LaGuardia College in NYC. Regionally she's performed in theaters in New York, Vermont, North Carolina, Pennsylvania at Three River Shakespeare Festival, was Narrator for Ellis Island with the Naples Philharmonic and several PBS Untold Stories in Florida.
​
Her dedication to theatre for young audiences is realized through the many programs she developed and performed over the years: touring children's theatre throughout New England with the Green Mountain Guild 1978, 1982 and1983 and the tri-state area from her hometown of Erie, PA with The Company she created in 1977, the 1996-98 Pirate Playhouse Shakespeare Initiative, Co-Chair of the 2000 Lee County Arts for a Complete Education Coalition.
​
In the past 35 years, Carrie produced and starred in over 100 productions. In Florida Rep's 20th season, she acted opposite Paxton Whitehead in How The Other Half Loves, and 19th season in the one-woman show Erma Bombeck, At Wit's End. She worked in all the Wall Street Journal reviewed shows at Florida Rep: House of Blue Leaves, Cocktail Hour, One Slight Hitch, Arsenic and Old Lace, Little Foxes, God Of Carnage, Sylvia, You Can't Take It With You, and Dancing at Lughnasa, the world premieres George Washington's Teeth, Doublewide, second productions of Heartsong, Last Romance, and other selected credits include Becky's New Car, Tribes, Clybourne Park, August Osage County, Other Desert Cities, Enchanted April, Rabbit Hole, To Kill a Mockingbird, Noises Off, The Tale of the Allergist's Wife, Rumors, All My Sons, I'm Not Rappaport, The Last Night of Ballyhoo, Same Time Next Year, and Private Lives.
​
She is married 32 years to Robert Cacioppo. She has been Producing Artistic Director of theaters in Florida and New York City and mother for 30 years to son and daughter, Matthew and Julia.
Former Players Circle Theater Staff, Executive Producing Director, Southern Appalachian Repertory Theater; Professor Emeritus, Mars Hill University Theater Arts.
Since SART's inauguration in 1975, Bill wore many hats with SART – from actor to stage manager to company manager to director. The summer of 2001 was his first as Artistic Director, when he staged Noises Off, Lost Highway, and Frankie, which he co-authored with Perry Deane Young.
In last two decades Bill has directed SART productions of Lost in Yonkers, Arms and the Man, Shelton Laurel, The Spitfire Grill, Kiss Me Kate, Annie Get Your Gun, Of Mice and Men, Finding Clara (winner of the Silver Medal Printer Award), Steel Magnolias, The Last Night of Ballyhoo, Accomplice, Hank Williams: Lost Highway, Taking a Chance on Love, God's Man in Texas, To Kill A Mockingbird, Incorruptible, The Memory Collection, as well as the revival and tour of Shelton Laurel, The Miracle Worker, The Dixie Swim Club, Evita. A Tennessee Walk, Sweet Water Taste, A little Night Music, As you Like It, Funny Girl, Death Of A Salesman and Mountain of Hope, his second collaboration with Perry Deane Young. Their third play is Home Again, based on the last year of Thomas Wolfe's life when he returned to Asheville before his untimely death.
​
Bill supported production new plays through the Scriptworks playwright's completion producing a winning play annually.
Prior to his tenure at Mars Hill University and SART, he was Producing Artistic Director of New American Theater in Rockford, Illinois, producing over 50 productions in both a Main Stage and Second Stage series. He also created a new play completion, New Voices in the Heartland.
Bill served as Artistic Director for Theater Virginia (LORT C), Richmond, where he staged Lettice and Lovage, As You Like It, Harvey, The Mystery of Irma Vep, Eleemosynary, Down the Road, Other People's Money, True West, and Terra Nova which won the best director, best production, best scenic design, and best-supporting actor from the local Richmond critics. New Voices for the Theater, a workshop for young playwrights grades 6 through 12, was established statewide during his tenure in order to discover and nurture the talents of theater artists of the future.
Bill also served as Producing Artistic Director for the New Raft Theater Company in NYC, which was dedicated to fostering new previously unproduced plays and musicals.
YOUR DONATION WILL MAKE A DIFFERENCE
Make a Donation
"A donation to Players Circle Theater is an investment in our community and our vision of putting theater at the heart of public life. Learn more about ways to give and exclusive benefits for our donor family of individual and institutional supporters."