Subscribe for Sensational Seats & Savings!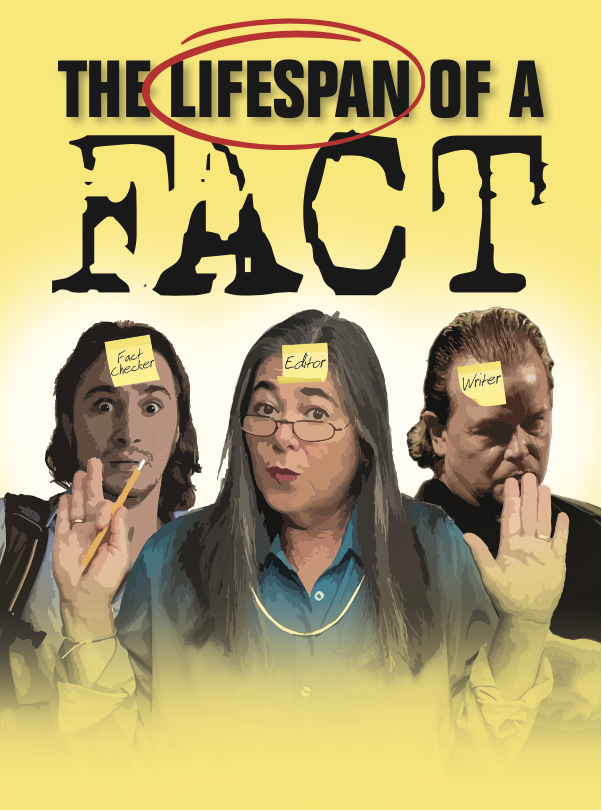 "Smart…Rib-Bustingly Funny!" – Wall Street Journal
"Terrifically Funny Dialogue" – Variety
" Buoyantly Literate" – Washington Post
Starring Carrie Lund, Paul Graffy and Steven Coe. Directed by Robert Cacioppo.
By Jeremy Kareken, David Murrel, and Gordon Farrell.
Based on book by John D'Agata and Jim Fingal.
A Recent Broadway Comedy Making it Florida Debut. Based on a true story. A comic but gripping battle of the importance of truth in journalism. Jim, fresh out of Harvard, is working as an intern for one of the best magazines in the country, whose readership is declining. His boss has given him a big assignment to be the fact-checker on a groundbreaking piece by a legendary author she thinks will save her magazine. But Jim soon discovers he has a big problem, the author made up a lot of his article!